0

Comments
Published by cbotwell on Tuesday, March 07, 2006 at 1:51 AM.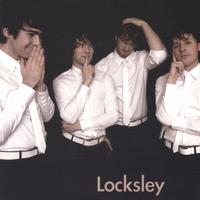 Locksley
will be playing a free show tonight at Whitewater Tavern in Little Rock, Arkansas. The show is to start at 10:00, but is 21+. So, for all us youngsters out there better- luck next time.
Locksley is a band who I heard about through the wonderness that is You Ain't No Picasso. Their track She Does sold me right off the bat with their obvious similarities to British invasion bands like the Beatles. Make sure to check these guys out on their latest tour and buy their 2005 EP
here
, where it can also be streamed, or on
itunes
.
Locksley is a four-piece rock and roll band, in the grand tradition. Hailing
back to the early Beatles/Kinks days of the British Invasion, Locksley are equal
parts raucous, energetic live performers and precise, melodic songwriters.
Although the friends from Madison, Wisconsin's West High School performed
together with regularity during those formidable years, the Locksley story
doesn't really begin until the boy's mutual love of a band set them on the road
to New York.