1

Comments
Published by cbotwell on Sunday, January 29, 2006 at 2:33 PM.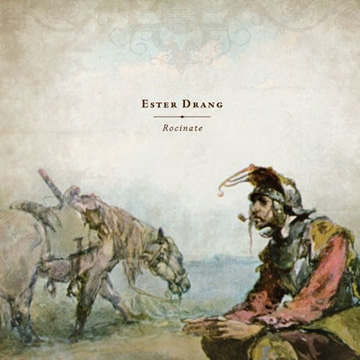 I don't know how I was able to miss this really great track when it was on other great blogs, but I did. I think it may have had something to do with GvB mentioning other releases like Cat Power and Jenny Lewis who are not my favorite types of music, but this may be just fine for you fans of them.
On their myspace Ester Drang call themselves Indie / Psychedelic, but I'm not entirely convinced. Although it is an adequate genre I think a better could be found as these tunes are much more relaxed and low key then the Psychedelic that I think of. The first track available for free is Come Back Alive, which just sounds great and deserves multiple listens as it is such a drawing sound it puts you in the mood that the song exhibits right away.
Ester Drang has a new album out entitled Rocinate. It was released January 24 of this month and is available on Jade Tree. Definitely take the time to listen to these guys and consider their stuff. They also have some other merch like t-shirts on the site.
Ester Drang - Come Back Alive [mp3]
GvB Has another song off Rocinate.[Link]
From the older album Infinite Keys.
Ester Drang - Dead Mans Point of View [mp3]
Ester Drang - The Greatest Thing [mp3]
Myspace
Purevolume
Amazon
Insound